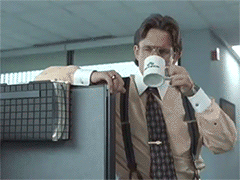 20th Century Humanities
An integrated examination of dominant Western culture ideas expressed in art, literature, music, philosophy, and religion. It covers a period from the turn of the century to the present. Focuses on creative forces that have shaped contemporary consciousness from the pioneering work of Einstein, Picasso, Stravinsky, and Wright, through the dominance of objective consciousness to today's newly emerging guiding myths.
Humanities focus on central concepts, historical development, and the fundamental nature of philosophy, architecture, music, religion, and art. Concepts from such disciplines integrated with contemporary American culture. Keep in mind the following: Who am I, and what am I going to do with this information? This course is a beginning to answering some of the most important questions in your life!
---
---
Lectures
Click here to open the Lectures Folder.
Culture Wars, Fin De Séicle - Dégénérescence Sociale, Fin De Siecle - Legalized Racism?, Feeding America, Morals & Horror, Postmodernism, Surrealism, Terrorism & Refugee's
---
Videos
As time permits, these topical videos pertain to topics studied in the course. Click the picture to access the course channel.
---
Norman's American Dream Transformed by Thomas
Mulan Hating on Hong Kong? Can we divorce the Art and the Artist?
Black Wall Street Massacre (1921)